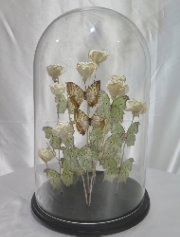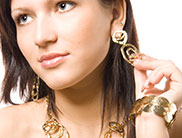 WEDDINGS & SPECIAL EVENTS
Our centerpieces typically take the form of an extra large (21"x13") or large dome (16"x10") but smaller sized domes are also available. Our butterfly shadow boxes come in all sizes from 6"x6" to 20"x20" and can be used for bridesmaids gifts, gifts for couple or remembrance boxes to represent absentee loved ones. Because mother nature has endowed butterflies with such a vast color palette we have the opportunity to customize heirloom centerpieces and gifts that complement your wedding or special event color scheme. Each design is created with your special event in mind. Domes and shadow boxes can be customized with engraved plates as well.


CUSTOM ART
We have a collection of one-of-a-kind, custom art pieces designed to add beauty and interest to any setting. Whether simple or ornate, our pieces are always intriguing and eye catching. We love to work with clients to create truly special and personalized works of art.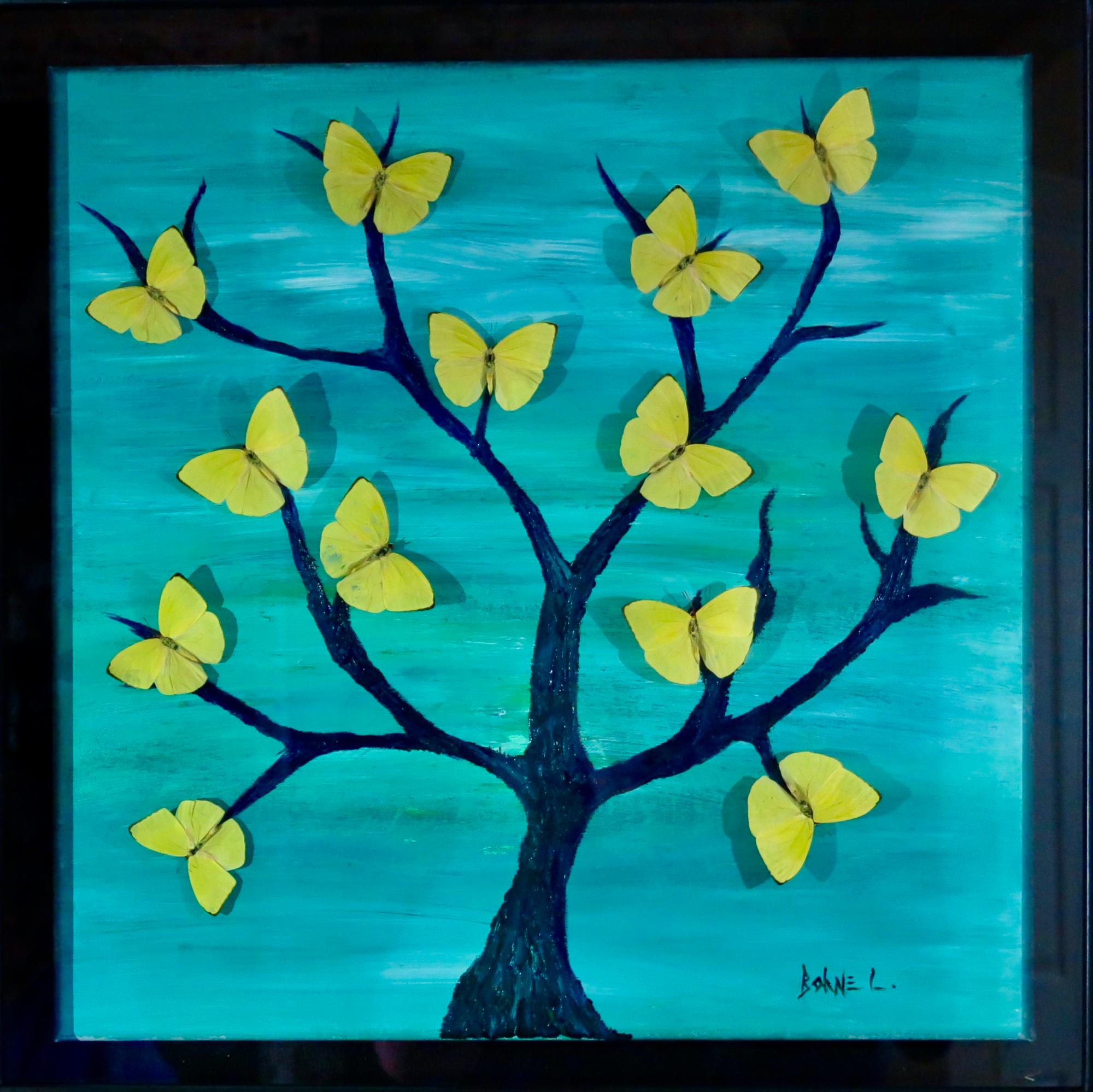 BEREAVEMENT
We are passionate about working with the bereaved to create a lasting memory of departed loved ones. Most of our butterfly domes can be designed to incorprate the storage of cremated remains.
We also design personalized remembrance boxes that can be used as commemorative family keepsakes.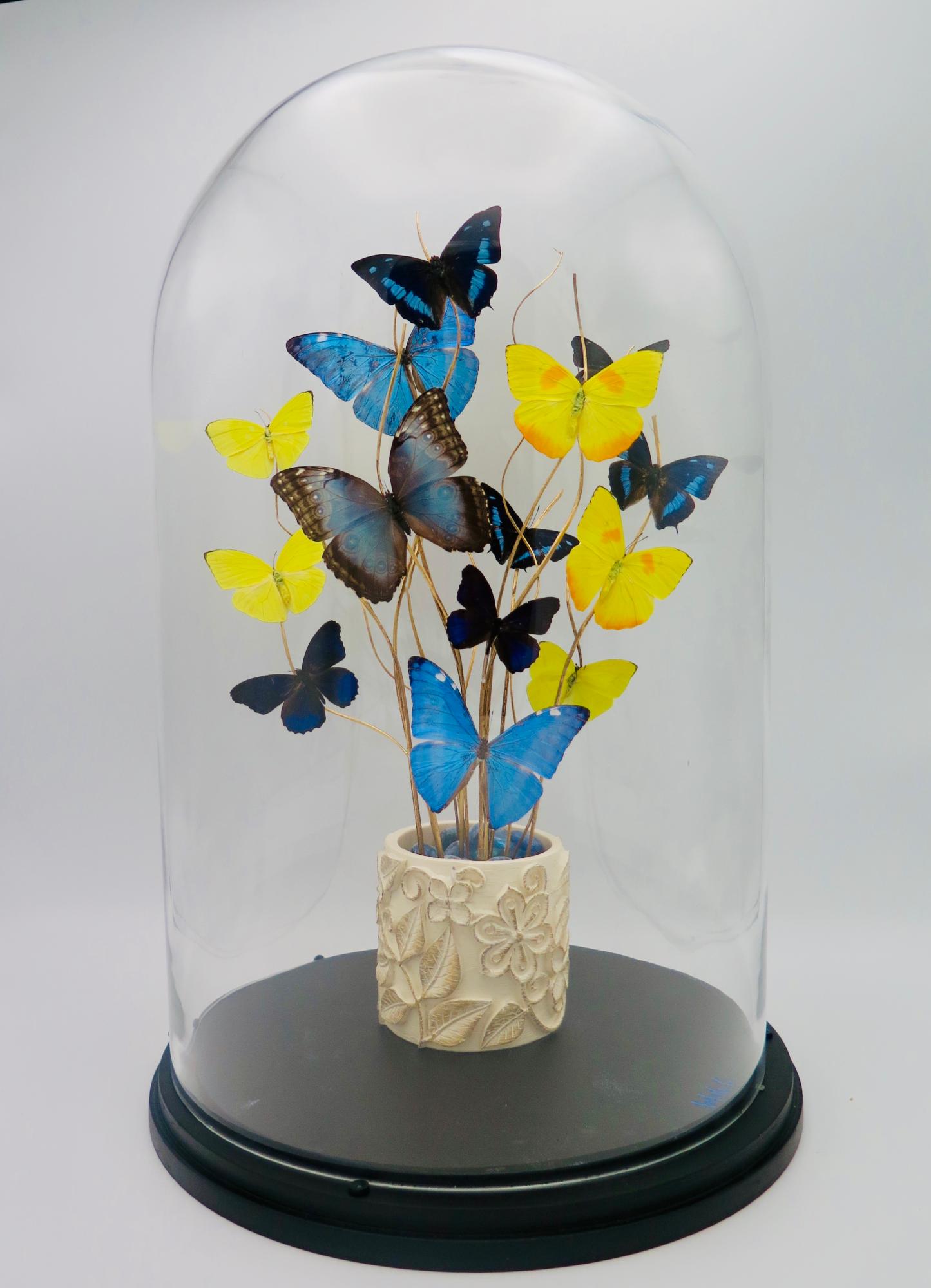 CLOCKS
Whether traditional or contemporary, we can customize an exclusive statement piece for your home or office. Blue Butterfly Designs works with clients to find the perfect timepiece that reflects the unique character of an individual or home. Custom backgrounds and a selection of dozens of butterflies make each clock a spectacular conversation piece. Our clocks tell more than time, they tell a story.