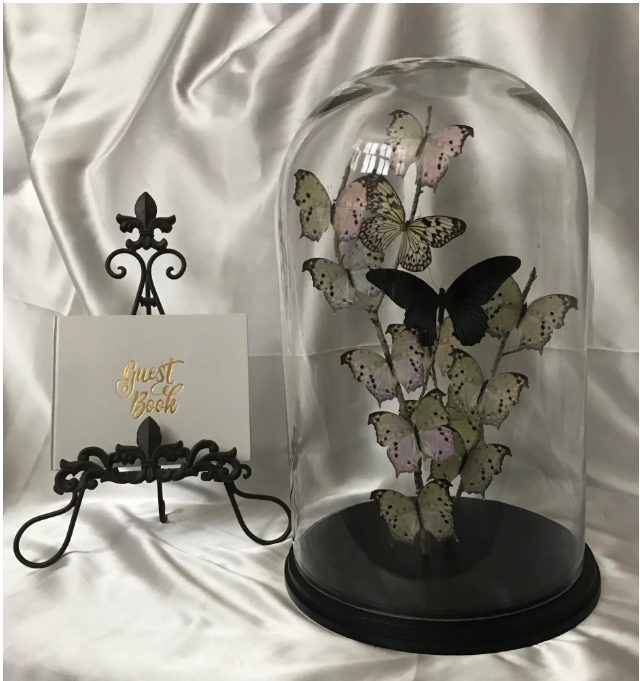 Our wedding centerpieces typcially take the form of an extra large (21"x13") or large dome (16"x10") but smaller sized domes can be used for bridesmaids gifts, gifts for parents or to represent absentee loved ones. Because mother nature has endowed butterflies with such a vast color palette it creates the opportunity for us to customize heirloom centerpieces that complement your wedding color theme. Domes can be customized with a bride/groom engraved plate.
Heirloom Butterfly Centerpieces & Gifts
...treasure your special day every day.
$950 - 10 Mother of Pearl, Great Mormon, Idea Leuconoe
20"x13" Glass Dome
$800 - 2 White Morphos (Very Rare)
2o"x16" Shadow Box